"Sacrifice" is the title of Franco Palioff's Glitch video art in the first week of the Platform 101 group exhibition in -1 Bavan Gallery; Where it shows a building-like structure with a hole in its center. The creature inside the cavity is filling with black liquid, it is drowning.
There are three other creatures around this building that do not have a face or identity compared to the main creature inside the cavity. These three creatures have an abnormal shape and move with a lot of vibrations.
Franco Palioff was born in 1988 in Argentina and has lived in Brazil since 2014. He holds a degree in nuclear engineering. Part of his study focuses on interactive robotic objects, intelligent layouts, and part on his three-dimensional poetic videos based on the evolution of humans and machines and the religious beliefs of humans. He is currently conducting anthropological and historical studies of gender in Latin America.
The subject of this video is Palioff's research line, which he is currently pursuing various works of art. His goal is to analyze the different methods and social causes of the destruction of the human inner self.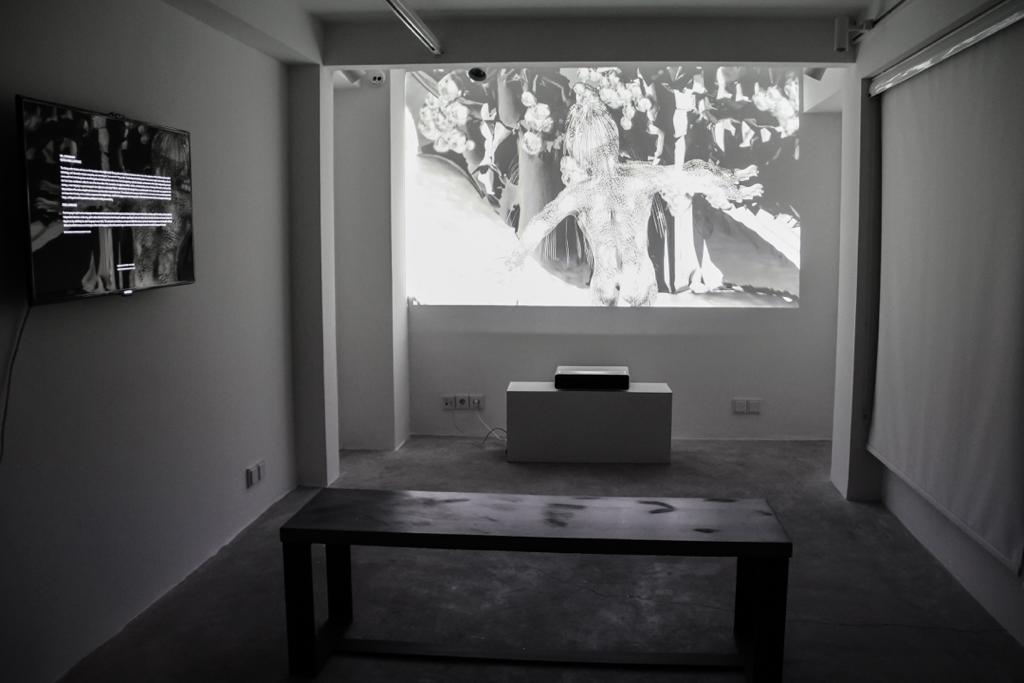 Palioff uses 3D Blender software to design volume, animation, and rendering. His source of inspiration in an attempt to understand why different cultures and societies have different self-destructive mechanisms. He now lives in Brazil, and these mechanisms are different from other communities in which he has lived, such as Argentina and Spain.
He has found that this mechanism is strongly related to how sin is treated and, consequently, how it is understood and lived with religious beliefs. He calls these connections the word sacrifice.
Palioff's ultimate goal as an artist is based on two pillars. One is his personal enjoyment of living with art, and the other is his attempt to show some of the feelings and thoughts of societies based on social complexities through research and publicity to the world. He is now interested in algorithms and their critique and the topic of Internet manipulation in an artistic way.
Glitch Video Art Franco Palioff continued to show in the group exhibition of Glitch; Pixel Language until Thursday, January 1, 2017, in -1 Bavan Gallery in Tehran.