In the seventh week of the group exhibition "Glitch; Pixel Language »platform 101, Arezou Ramezani's video art was displayed. The experimental animation of Glitch Art Ramezani is called "Aberration of Inner Child".
According to her, this experimental glitch animation video art is about the constant war within us and the struggle to stay aware and conscious in a world full of noises and distractions.
This piece of work is layered with glitch 2D animation and video. Ramezani chose one of her old childhood dolls as a nostalgic object and played around with light and shadow while shooting it, then she animated on top of it. Finally, the synchronized sound effects were added to her work in order to add more ambiance and imaginative atmosphere to her work.
Arezou Ramezani is an animator and painter who works in various styles, especially ink painting. She studied visual communication and got her master's degree in animation from Art University of Tehran and Arts University Bournemouth in the United Kingdom. After making her first experimental animation, she is more active in this style. She currently has a podcast called "Arezou Art" in the field of animation and art and interviews with leading artists in this field.
Ramezani believes:
" We all lose touch with our inner child at one time or another. Being bombarded by information and data on a daily basis keeps us so occupied and distracts us from our core values and integrities. It has become harder to deflect the noises of everyday life, an arduous journey to enlightens and protect one's, inner child."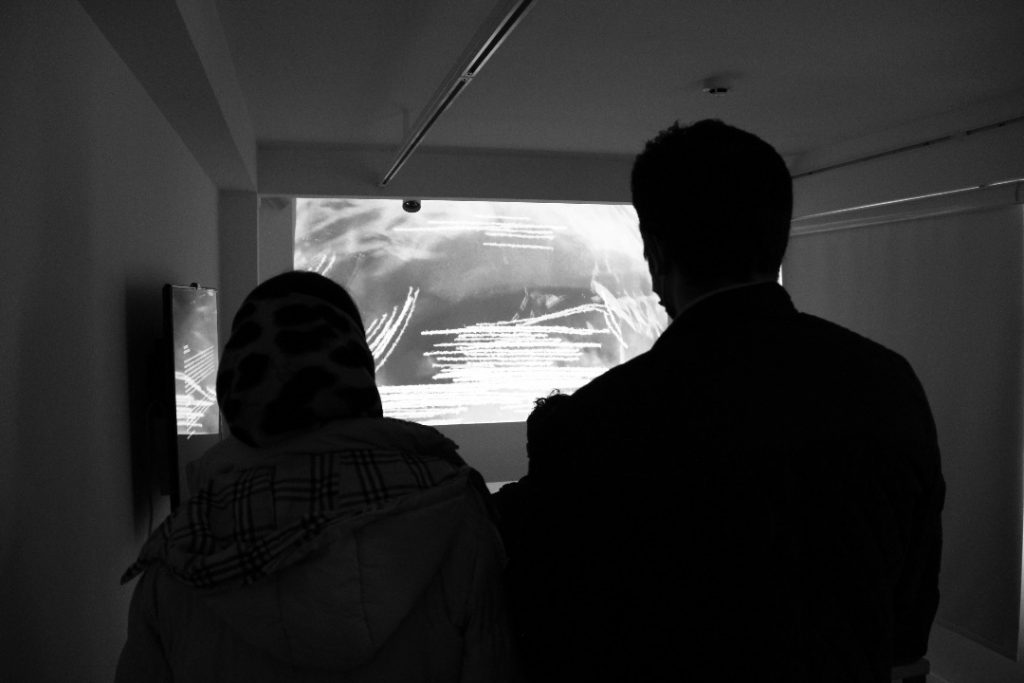 The video artist of "Aberration of Inner Child" uses the glitch to demonstrate the subject of lost and weary souls in today's world full of noises and distractions and the memories that can be continuously edited, constructed, and reconstructed that have left us but we still cling onto.
According to Ramezani, this glitch animation deploys a dreamy world and shows the thug-o-war within oneself to go from the dark side to the bright side, trying to stay aware and keeping one's inner child safe while being surrounded by too many noises and parasites.
In every style Ramezani works in, she tries to provoke the audience's emotions and convey a feeling to them. Art for Arezou Ramezani is an international language without borders and she uses various techniques to achieve this goal. Ramezani believes that in this animation she demonstrates the same with its visuals and sounds. She used glitch language in favor of her work and the message she wanted to deliver to the audience.
Glitch video art show "Aberration of Inner Child" Arezou Ramezani in the form of a group exhibition "Glitch; Pixel Language "curated by Mohammad Ali Famori and Sadegh Majlesi in 1- Bavan Gallery will continue until Thursday, February 11, 2021.